honson
15 years of game accessories technology innovation
Our slogan

"Whole world in hand"
Our Mission

To be the global leader in innovative high performance Professional Video Game Accessories Manufacture solutions
Our Values

People are our most important asset. We value:

Trust and mutual respect

Integrity and professionalism

Teamwork and mutual support

Open communication

Initiative and creativity

Passion and resilience

Individual and social responsibility

Sustainability
Our Vision

To be the world's most trusted partner for Quality Assurance.
Our Stakeholders

We aim to be judged as best in class by:

Our Customers - to be their preferred supplier for Professional Video Game Accessories and related services

Our Employees - to be their preferred place to work

Our Shareholders - to be their preferred long term investment

Our Suppliers - to build strong mutually beneficial relationships based on trust, co-operation, innovation and sustainability

Our Communities - to be a good neighbour, wherever we operate
Development Path



A new dynamism for a long term vision
2018
In 2018, the company has more than 100 members.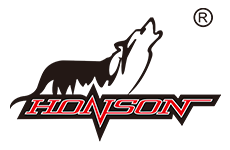 In 2018, invested 4 million yuan in Changsha. Established HONSON Industrial (Changsha) Co., Ltd.
Consolidation and investments for tomorrow
2017
In 2017, Shenzhen Yingruihong Electronics Co., Ltd. changed its name to shenzhen chuanghongtai electronic factory, and the registered capital was increased to 2 million yuan.
2016
In 2016, we opened an abrasive factory.
2015
In 2015, the first electronics factory was opened.
Move further more to innovation, being Eco-Responsible
2014
In 2014, we successively developed a series of game products and promoted sales.
2013
In 2013, HONSON products were sold globally, and our product quality and technology were highly recommended by customers around the world.
2012
In 2012, the United States, Germany, Australia and other major overseas distributors reached a fixed cooperative relationship with our company.
Move further more to innovation, being Eco-Responsible
2011
In 2011, in order to meet the company's development needs, expand our sales team again.
2010
In 2010, annual sales reached 50 million.
2009
In 2009, we increased our independent R&D team and developed a series of products.
2008
In 2008, annual sales reached 10 million. Company products are sold at home and abroad.
The birth of a professional game accessories manufacturer
2007
In 2007, Registered in Shenzhen with name Shenzhen Yingruihong Electronics Co., Ltd. Independent research and development design, access to the first patented product.
2006
In 2006, stable development.
2005
In 2005,Cooperated with Shenzhen Temei Electronics Co., Ltd. to jointly develop and design game controllers.
2004
In 2004,invested 500000 yuan in Hong Kong.Established HONSON Group Electronic Co.,Ltd. Focus on selling video game products.
Sign up for our newsletter to stay up-to-date with our promotions, discounts, sales, and special offers.